What is Magnus Chess Academy?
Magnus Chess Academy (MCA) is a one-stop chess app created under the guidance of the 5-time World Chess Champion Magnus Carlsen. It combines the best features of the Magnus Trainer, Play Magnus, and Tactics Frenzy apps and introduces many exciting new features.
What Can I Find Inside Magnus Chess Academy?
Like Hogwarts or any other magic academy, we will treat you to the optimal mix of theory and practice.
In terms of theory, Magnus Chess Academy has four extensive courses featuring over 900 theory lessons overall. The number is growing day by day, so you should never run out of study materials. The lessons are presented in a friendly and accessible way as if Magnus Carlsen was sitting next to you and showing you interesting games and positions. Be prepared for his dry humor jokes and tricky challenges, as Magnus will often stop and ask you to solve a chess puzzle or devise a plan.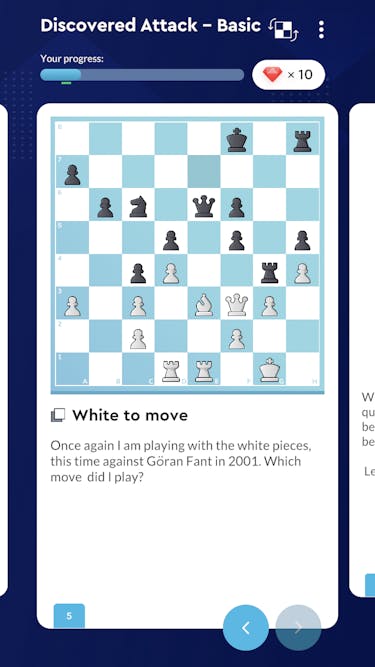 Our games tab should probably get you hyped if you consider coursebooks boring! Chess Sprint, Challenge the World, Ace in the Sleeve, Hall of Fame, Key Move: Mates, Key Move: Motifs, Tactics Frenzy and other games will be waiting for you to show off your chess skills and quick reflexes. Please don't worry if the titles don't ring a bell. We will update you on the rules of each game in an upcoming post.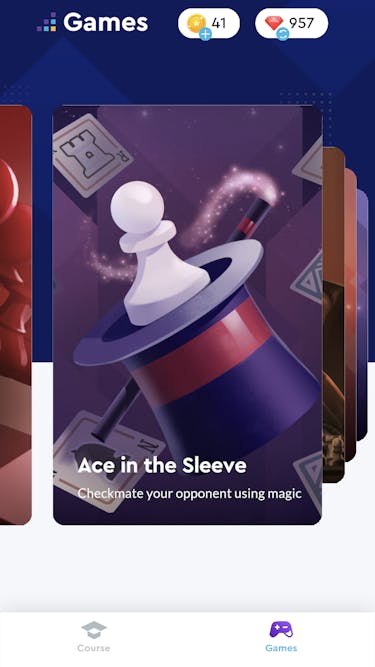 Is Magnus Chess Academy the Right Fit for Me?
Magnus Chess Academy offers world-class chess training for students of any level of expertise, ranging from novice to Grandmaster.
There are four comprehensive courses in the Magnus Chess Academy.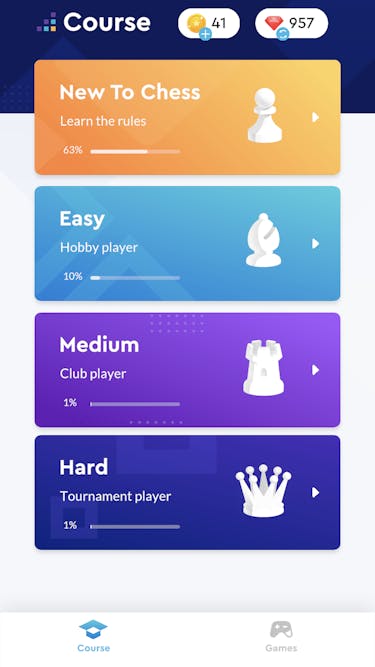 "New to Chess" is the go-to place for people eager to learn the rules of chess and play their first game.
"Easy" is tailored for amateurs who mainly play casually and want to impress their friends and relatives.
"Medium" is the right fit for club players who are serious about chess improvement.
"Hard" is reserved for dedicated tournament competitors who wish to make the most of their chess potential.
Regardless of how strong you currently are at chess, Magnus Chess Academy will help you take your game to the next level and have fun along the way.
Do I Have to Follow the Courses?
Our courses have been designed by leading chess & education experts to help you master chess as efficiently as possible. However, if you prefer to explore things independently and don't like being guided, you are free to cherry-pick the lessons and games you enjoy the most.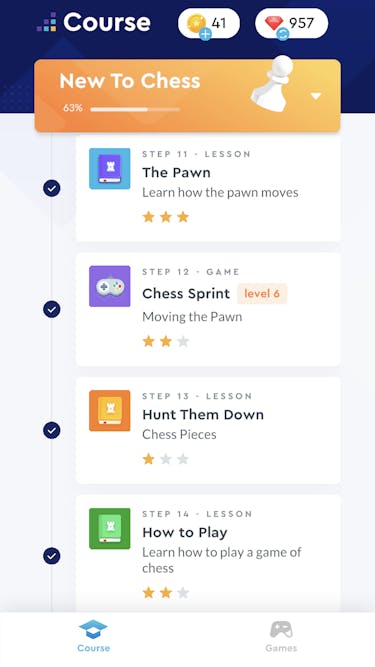 Tell Me More About Gamification and the Social Features of Magnus Chess Academy
To make the training process more engaging and competitive, we granted you the option to earn various in-game rewards and achievements by studying lessons and playing the games. The rewards may be used for bragging rights or unlocking new content.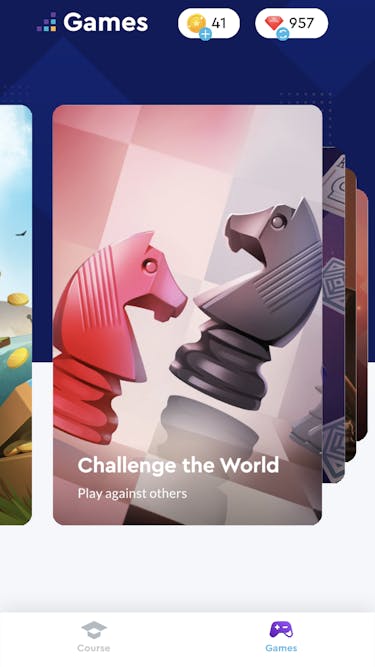 Also, whereas our previous apps were mainly devised for the single-player experience, Magnus Chess Academy will allow you to challenge other users, showcase your achievements, compete for the top spots on the leaderboards and make new chess friends! 
Anything Special for Me as a User of Magnus Trainer, Play Magnus, and Tactics Frenzy?
As a relatively small team of developers passionate about spreading their love for chess, we greatly appreciate your support. Should you decide to transition from our current apps to MCA, we will offer you an exclusive discount and help make the transfer as smooth as possible. More information will be available later.
Sign up now to be the first person to enter Magnus Chess Academy!