Peter Zhdanov
-
14 September 2022
How Many Chess Grandmasters Does Your Country Have?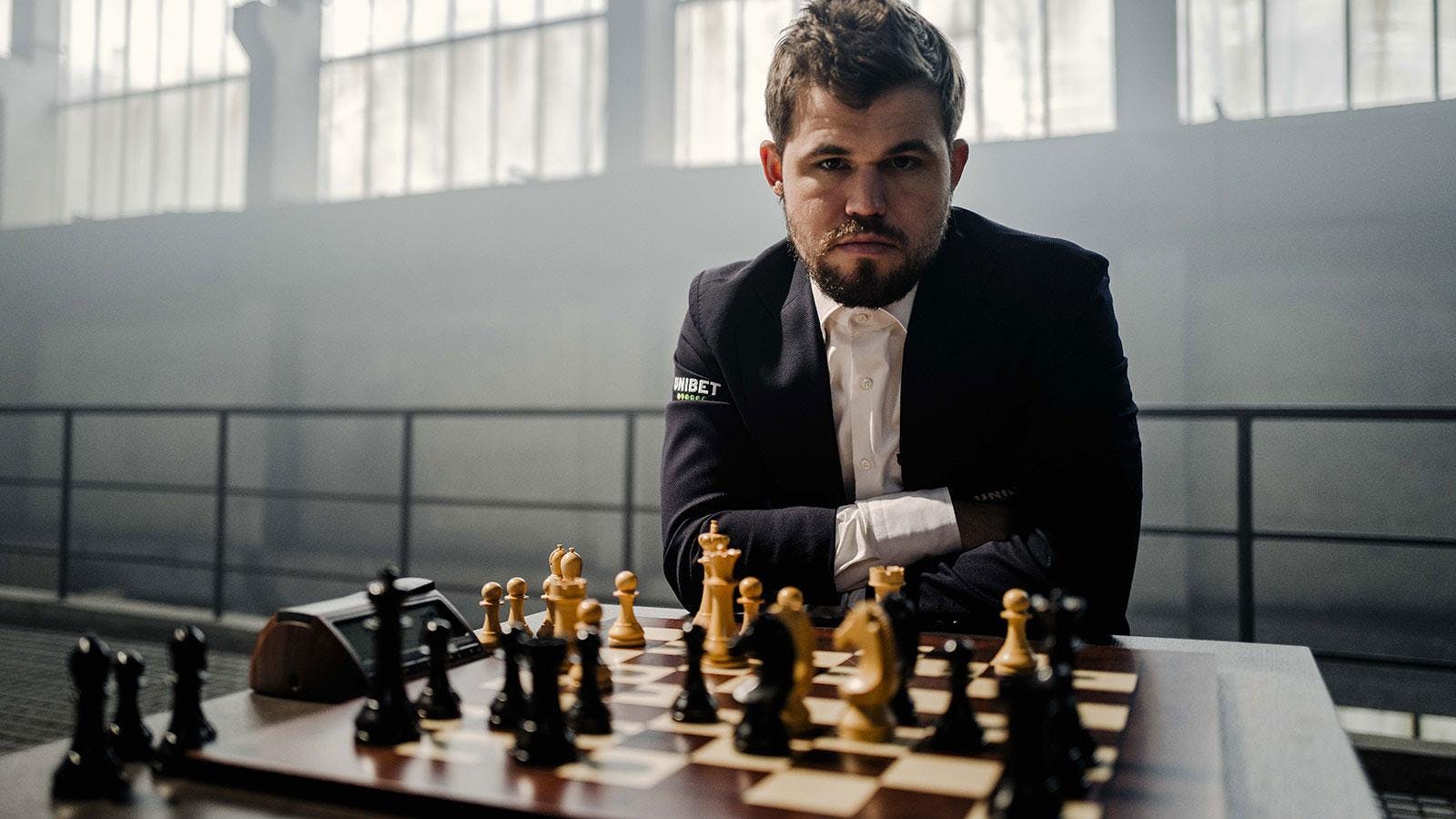 Magnus Carlsen, the highest-rated chess player of all time and five-time World Chess Champion, represents Norway (18 GMs and 2 WGMs).
The number of chess Grandmasters has been steadily growing and now officially sits at 1771. Do you know how many GMs your country has?
An easy way to find out is to check the FIDE site, using the "Advanced search" option and specifying the country and "Grandmaster" title in the corresponding search tabs.
Let's check out the top 10 countries sorted by the number of GMs they have*:
1. Russia - 211. Another 22 players currently competing under the "FIDE" flag used to represent Russia until recently.
2. USA - 105. The USA is the only country in the world apart from Russia to have over 100 GMs, even though most of them seem to be naturalized.
3. Germany - 96. Chess is extremely popular in Germany, and people pay a lot of attention to titles.
4. Ukraine - 89.
5. India - 74. India seems to have the fastest rate of acquiring new GMs. They have a chess boom going on for them.
6. Spain - 57.
7. France - 53.
8. Serbia - 52.
9. Hungary - 51.
10. Poland - 50.
China gets an honorary mention with 48 GMs. Relatively few Chinese players have the opportunity to freely travel the world and hunt down GM norms, hence the relatively small number of title-holders for the largest nation in the world.
* Some of the numbers above can be slightly off since FIDE needs some time to remove deceased players and add freshly minted GMs.
A trivia question that catches most respondents off-guard is, "Which country has the largest number of Grandmasters per capita?". A popular reply is "Russia", but Russia has roughly 1 GM per 690,000 people. In the past, the correct answer used to be Iceland. They have 14 GMs and a relatively small population, which amounts to roughly 1 GM out of 27,000 citizens. As of 2022, the surprise winner is...Monaco with 3 GMs and a rate of roughly 1 GM per 12,800 people.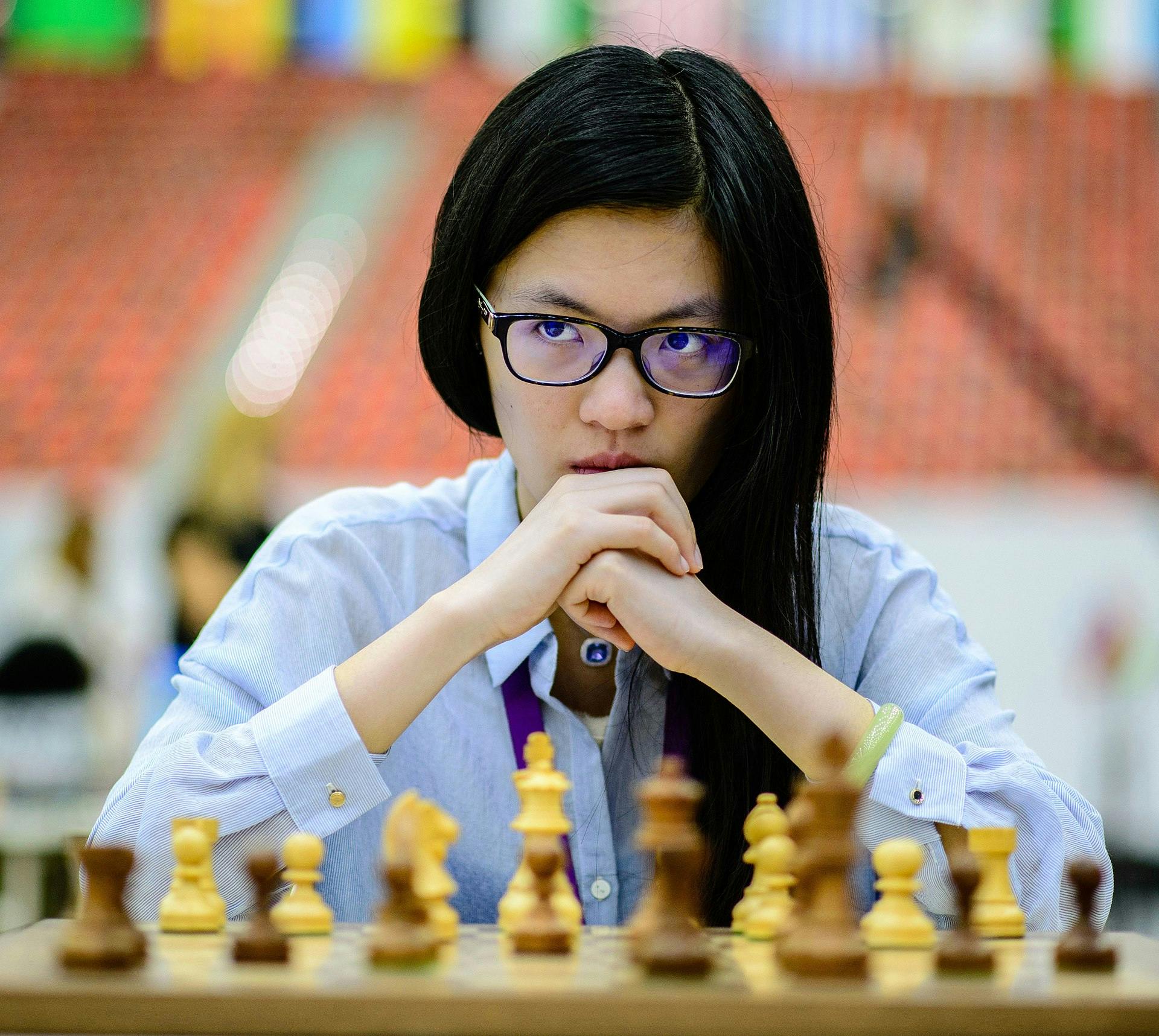 Hou Yifan, the second-highest-rated female player of all time and four-time Women's World Chess Champion, represents China (48 GMs and 19 WGMs).
Despite the rating threshold for the WGM (Woman Grandmaster) title being much lower than for GM (2300 vs. 2500), there are currently only 322 WGMs in the world.
Here are the statistics for the top 10 countries with the highest number of WGMs:
1. Russia - 42. Also, three more ex-Russian players currently represent "FIDE". Despite some recent transfers, Russia comfortably holds the first spot here as well, beating its nearest competitor by more than twofold.
2-3. Ukraine, Germany - 20. Ukraine, the winners of the 2022 Women's Chess Olympiad (in the absence of Russia and China), have a strong showing. Germany is lower-rated on average but also has many strong female players.
4. China - 19. China is home to many amazing Women's World Chess Champions - Xie Jun, Zhu Chen (currently plays for Qatar), Xu Yuhua, Hou Yifan, Tan Zhongyi, and Ju Wenjun.
5. Serbia - 15.
6-7. India, USA - 13.
8. Azerbaijan - 12.
9. Poland - 11.
10. Georgia - 10. The Georgian chess federation is proud to have such outstanding champions as Nona Gaprindashvili, Maia Chiburdanidze, and others.
Hungary, Romania, Czech Republic deserve an honorary mention with 9 WGMs per country.
Don't miss your chance to learn from Magnus Carlsen while he is still the World Champion!