Peter Zhdanov
-
9 February 2022
Happy 100th Anniversary to GM Yuri Averbakh!
On February 8, 2022, Yuri Averbakh became the first centenarian chess Grandmaster ever! Let's see how many of these curious facts about him you already know:
·        The previous record for the longest-living Grandmaster was set by GM Andor Lilienthal – 99 years and three days.
The Russian Chess Federation could not miss the chance to congratulate Yuri Averbakh on such a spectacular anniversary.
·        One of the first childhood memories of Averbakh was being on the Red Square in Moscow on a snowy day when Mikhail Frunze died in 1925. The Lenin's Mausoleum was still wooden back then, as it was built in 1924 and changed to stone only in 1930. As you can see, when Averbakh was born, Lenin was still alive, and Stalin was not yet officially in power!
·        He barely missed the draft for WWII due to arriving at the recruitment point in summer shoes. By the standards of that time, Averbakh was quite a big man (1m 90s tall, 45 shoe size), so they couldn't provide him with the proper boots and asked him to buy them himself somewhere else. He couldn't find them in any shop in his city and decided to travel to Izhevsk to fulfill this quest! Long story short, to make a living, he ended up working as an engineer instead of going to war!
·        As someone who attended the 2nd Moscow Tournament and spent all his life in the chess world, Averbakh must have seen in person or at least been the contemporary of all the World Chess Champions except for Wilhelm Steinitz!
·       Averbakh played nine World Chess Champions, achieving the following results: Max Euwe (+2, =0, -0), Mikhail Botvinnik (+3, =14, -11), Vasily Smyslov (+1, =9, -3), Mikhail Tal (+0, =8, -5), Tigran Petrosian (+4, =16, -2), Boris Spassky (+0, =7, -4), Bobby Fischer (+0, =1, -0), Anatoly Karpov (+0, =0, -1), Garry Kasparov (+0, =0, -2).
Congratulating Yuri Averbakh on his 100th birthday, Garry Kasparov recalled, among other things, the games they played and the fact that Averbakh acted as an arbiter during Kasparov's matches against Karpov, Short, and Kramnik.
·        Averbakh's main tournament successes include competing in the legendary Candidates tournament in Zurich in 1953, winning the prestigious USSR Chess Championship in 1954, and sharing first in the 1956 edition of the championship, finishing second after a playoff (behind Taimanov but ahead of Spassky).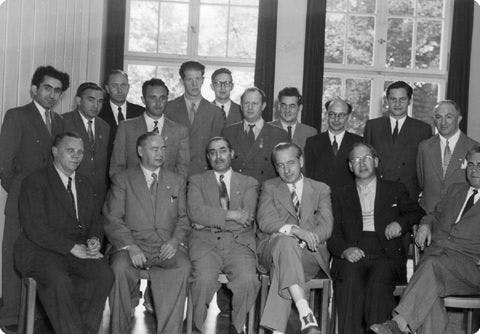 Players and officials in the 1953 Zurich Candidates Tournament. We can spot Yuri Averbakh, the tallest person in the group, standing next to Vasily Smyslov, with whom they had been friends for 70 years or so.  Image from Zurich-cc.com.
·        Averbakh became a Grandmaster at 30 and essentially retired from professional chess at 40, believing he had reached his peak. He would occasionally play from time to time, though, but without setting serious competitive goals. His last "serious" game was in 2007 when he took part in the USSR vs. Yugoslavia match.
·        Apart from chess, Averbakh's strong passion for sports was volleyball. Then he got hooked onto boxing; was a big fan of swimming, and had the first-class sportsman rank in it. He also mentioned that he usually scored 23+ points out of 25 in a shooting range.
·        Averbakh's daughter Evgenia was the third wife of GM Mark Taimanov. The latter, apart from being a strong GM, was mostly known as an acclaimed pianist and the person who lost a Candidates match to Bobby Fischer with a devastating 0-6 score.  
·        Averbakh had a surprisingly low heart rate, 25-30 heartbeats per minute. With a cardio stimulator, it has reached 55-60 and has been at this level for the last 15+ years.
·        In 2021, Averbakh was hospitalized and subject to intensive care due to COVID. Fortunately, he managed to recover. Sadly, the chess community lost a few remarkable players to this disease, including famous coach GM Yuri Dokhoian and renowned chess theoretician GM Evgeny Sveshnikov.
·        When asked about his longevity, Yuri Averbakh usually attributes it to working a lot. Apart from intellectual pursuits, he has always been active physically, for instance, attending a swimming pool well into his 80s.
·        Yuri Averbakh developed his typology of chess players. It has become reasonably well-known and accepted in the chess community:
Why did I not become a World Champion? I classify chess players into a few groups. The first one is Killers. Drawing parallels with boxing, they not only try to win but want to knock out the opponent. In chess terms – to suppress him. This could be said about Botvinnik, Fischer, Korchnoi, and Kasparov has such traits as well. This is a rather popular type. The second group is Fighters. Fighters do their best, but for them knocking out the opponent is not a must; to win is enough. Lasker, Bronstein, and Tal belong to this group, even though Tal also had the traits of an Artist. The third group is Sportsmen. For them, chess is a sport, just like tennis. So, they try their best, but when the game ends, they act like normal, ordinary people. Capablanca was like that, or Keres. And the fourth group is Gamers. For them, chess is just a game. They could play cards, dominoes, pretty much anything. A classical representative of this group is Karpov. All the World Champions fit one of these four groups. And there are two more – Researchers and Artists. None of them have become World Champions since their motivation is not high enough. I am a researcher. Chess is interesting for me as a subject of research.
·        Apart from being a top chess player, official, and arbiter, Averbakh is known as the author of many chess books, especially the endgame series. He was the chief editor of the magazines "Chess Moscow", "Chess in the USSR", and "Chess Bulletin". He also worked as the host of a TV show "Chess School" from 1969 to 1991.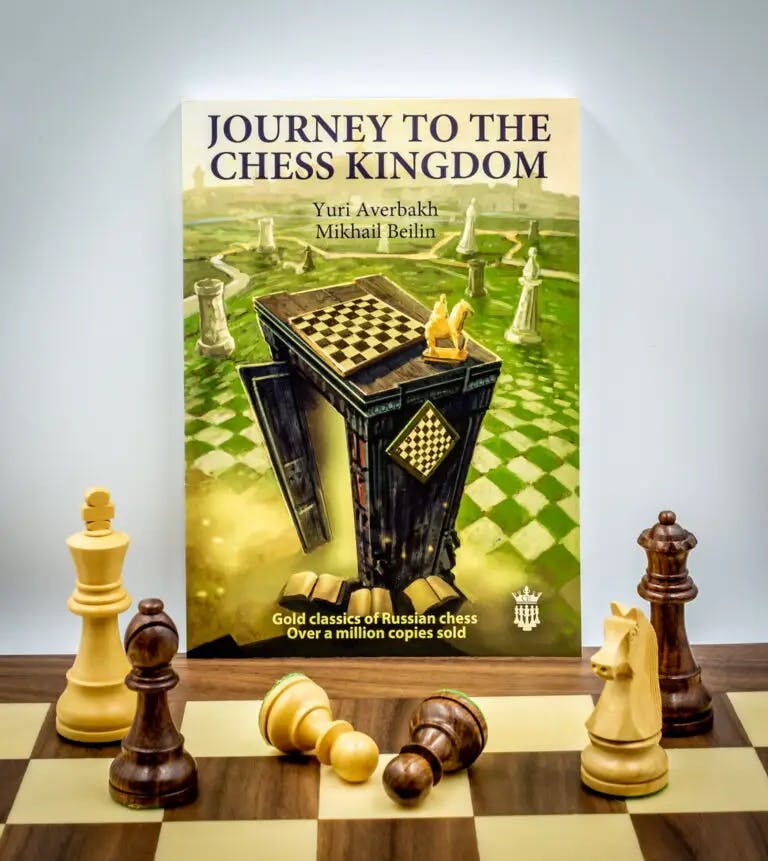 "Journey to the Chess Kingdom" introduced Alexander Khalifman, Boris Gelfand, Vasyl Ivanchuk, Alexandra Kosteniuk, and many other top GMs to the wonderful world of chess.
·        A few opening variations are named after Yuri Averbakh.
King's Indian Defence, Averbakh Variation (E73): 1.d4 Nf6 2.c4 g6 3.Nc3 Bg7 4.e4 d6 5.Be2 0-0 6.Bg5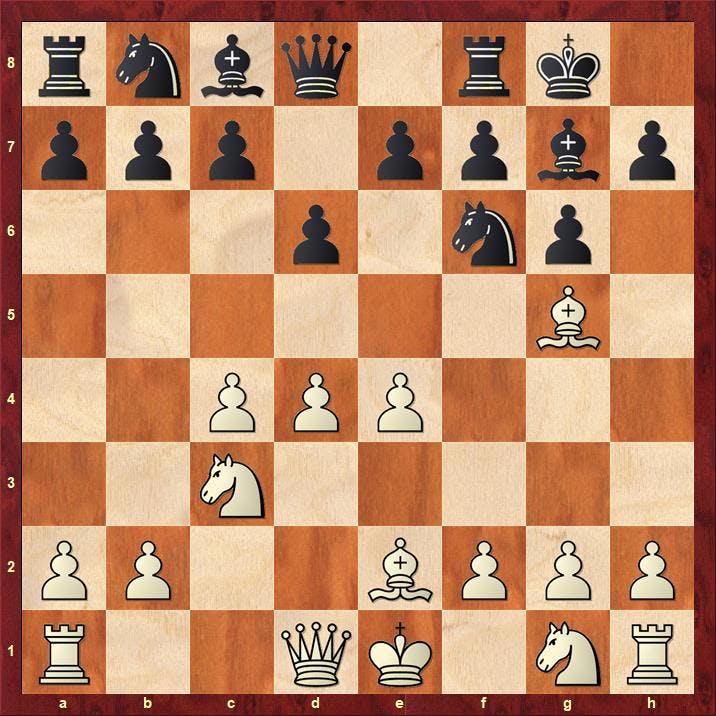 King's Indian Defence, Semi-Averbakh system (E73): 1.d4 Nf6 2.c4 g6 3.Nc3 Bg7 4.e4 d6 5.Be2 0-0 6.Be3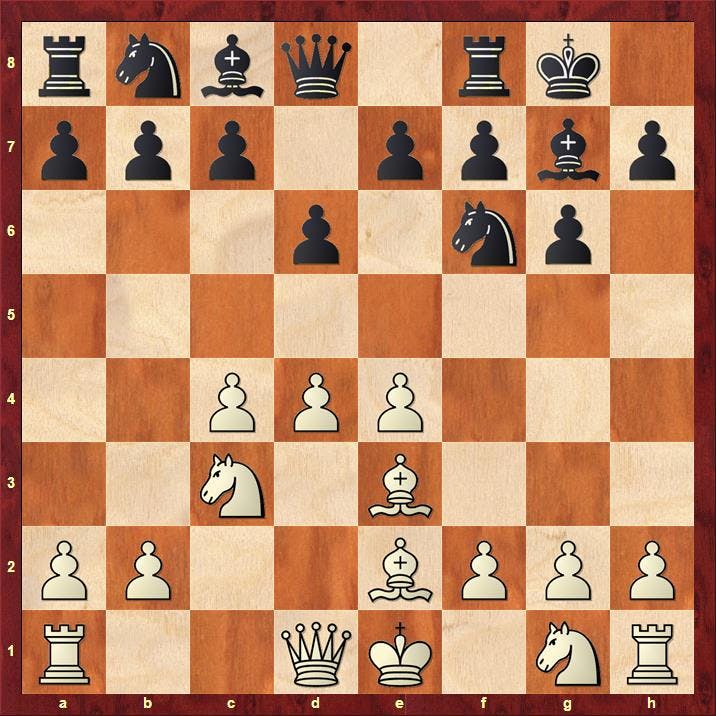 Modern Defense: Averbakh variation (A42): 1.d4 g6 2.c4 Bg7 3.Nc3 d6 4.e4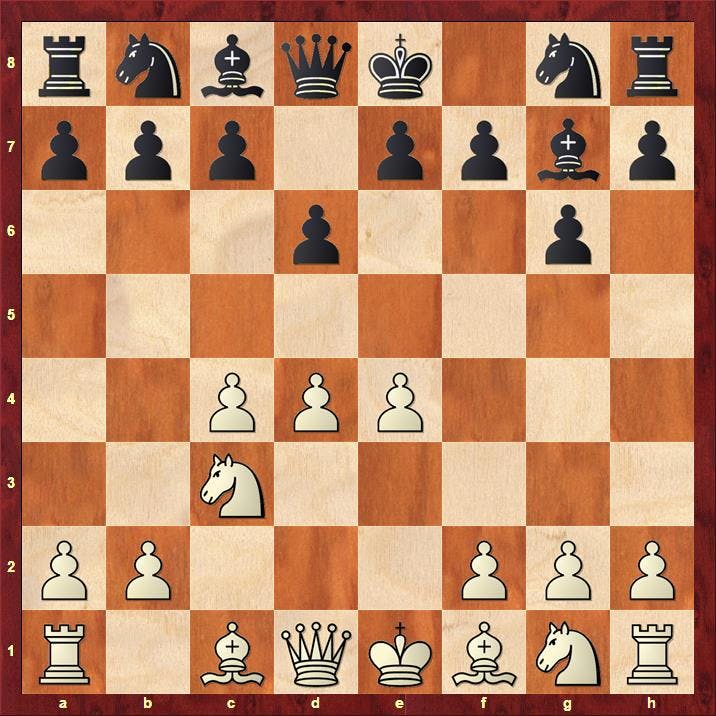 We wish Yuri Averbakh many more fruitful years to come!
Yuri Averbakh has been passionate about chess throughout his entire life. We share our love for the game with you by developing the Play Magnus apps. If you are looking for a fun and efficient way to master chess, please make sure to check out our products!