Peter Zhdanov
-
15 November 2022
Magnus Chess Academy Is Knocking On Your Door
Christmas comes early this year, as you are probably just a few days shy of getting your hands on the Magnus Chess Academy app.
MCA is the brand-new flagship product of the Play Magnus Group. It combines everything you loved in our previous apps, takes them to the next level, and introduces multiple exciting features you haven't experienced elsewhere.
Want to learn more about Magnus Chess Academy? Please check out this short overview and stay tuned for upcoming blog posts showcasing the mini-games featured in the app.
Hungry for a sneak preview of the new features? Here are some of the core ones:
New exciting mini-games: Chess Sprint, Ace in the Sleeve, Challenge the World.
800+ interactive chess lessons covering all the key aspects of the game. Difficulty ranges from beginner to master.
Lessons are organized in thematic blocks, ensuring a comfortable learning experience.
Ability to earn rewards for in-game activity and use it for unlocking lessons and game levels.
Sleek design and immersive soundtracks.
Moreover, let us treat you to some spoilers on what you can tentatively expect in the December MCA update:
Daily quests and generous rewards for completing them.
XP for in-game activities and user progression spanning 100 levels.
At least two new lessons will be released every week.
Offline mode, allowing you to use the app without connecting to the Internet.
Enhanced player vs. player experience in Challenge the World.
Video group classes, making the process of studying chess more social.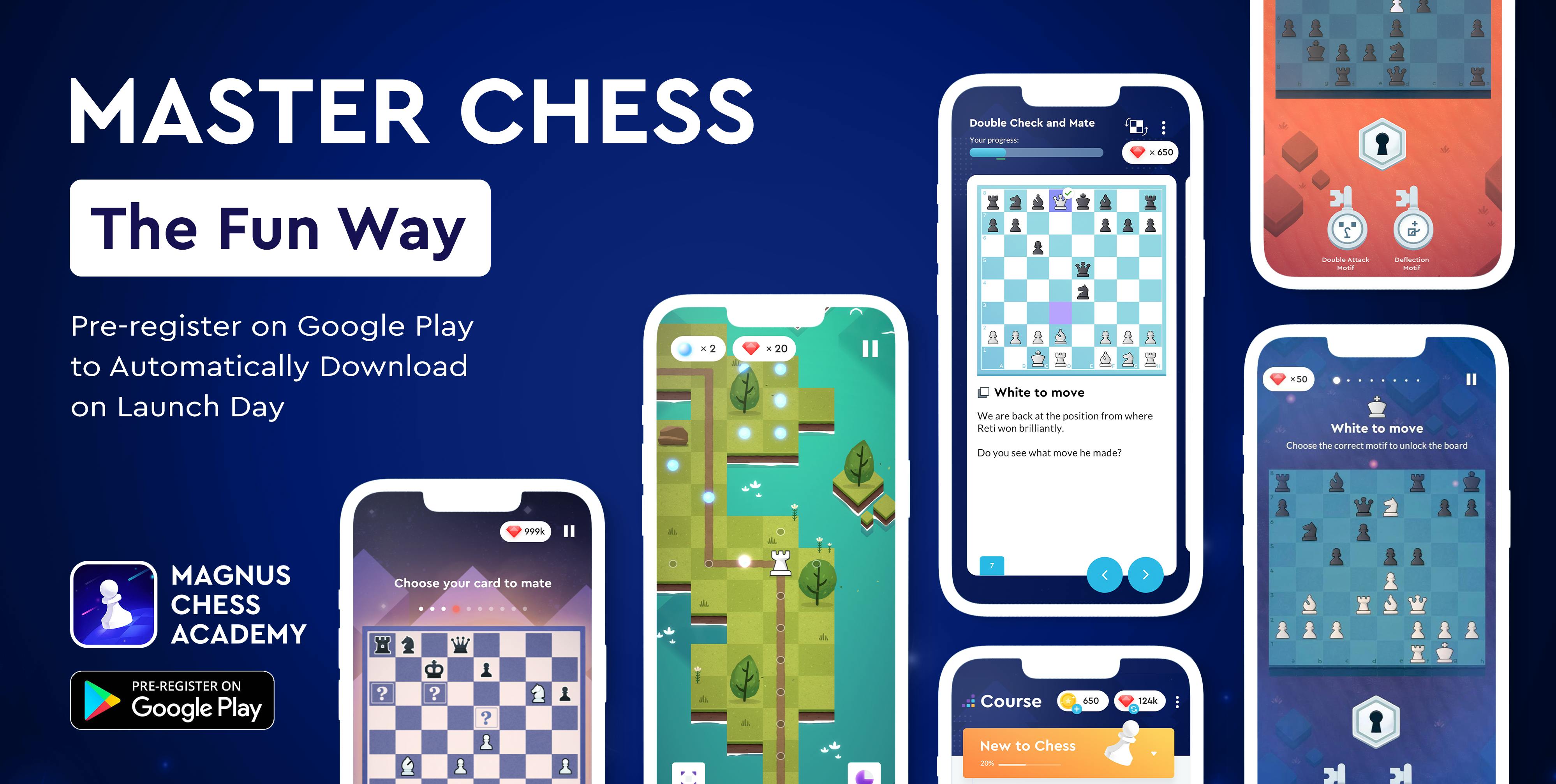 Wondering when Santa Carlsen is coming to your town? You will be able to download the Magnus Chess Academy on November 18th, both on iOS and Android.
We do hope you will have a great chess weekend playing the app🥳🎉
Sign up now to be the first to attend the Magnus Chess Academy when it opens its doors to chess fans worldwide!