Peter Zhdanov
-
21 December 2022
Tactics Frenzy Is The New Chess Pandemic
Tactics Frenzy is one of the seven magic mini-games featured in the brand-new Magnus Chess Academy app. Tactics Frenzy may be known to you as a standalone app that still exists to this day. However, its graphics, sounds, and gameplay received an overhaul as part of becoming included in Magnus Chess Academy.
Tactics Frenzy helps improve your combinational vision and boost your calculation skills by taking on a series of chess puzzles in timed mode.
As of now, there are seven unique categories in the Tactics Frenzy mini-game:
Mate in one
Easy
Mate in two
Medium
Mate in three
Joker
Hard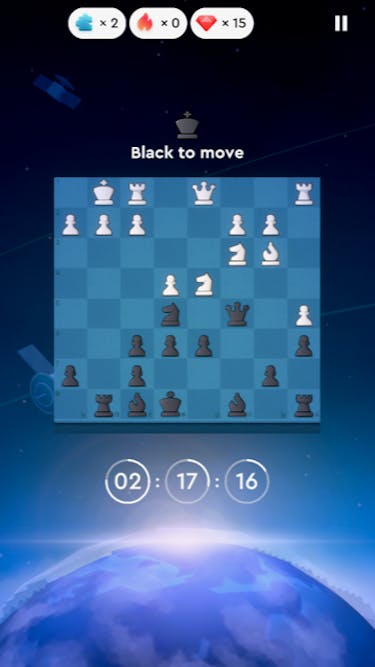 The "mate in one", "mate in two", and "mate in three" modes offer you a chance to solve the good old "mate in X" puzzles that you could stumble upon in newspapers.
"Easy", "medium", and "hard" levels involve finding tactical sequences based on all sorts of tactical motifs, such as pins, forks, skewers, discovered attacks, X-rays, and many more.
"Joker" is a mode for people who enjoy the element of luck that is normally not involved in chess much. In this category, you may be treated to random puzzles of any difficulty, from easy to hard.
Speaking of difficulty, the "mate in one" and "easy" modes are accessible and enjoyable for people who are relatively new to chess. "Mate in two", "mate in three", and "medium" are more challenging and aimed at club and tournament players. "Joker" and "hard" modes are best suited for titled players and puzzle-solving virtuosos. Even top Grandmasters will be struggling with some of the tasks.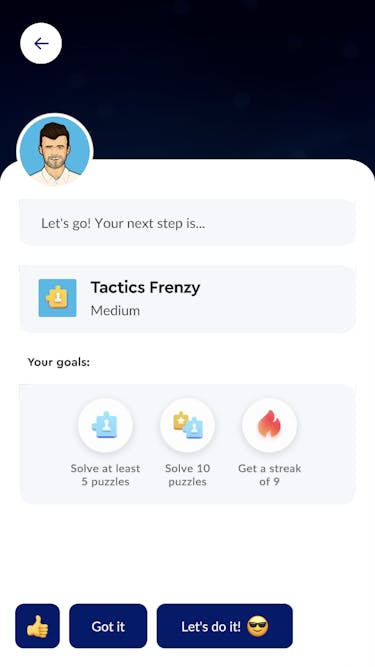 There are two main ways you can improve your high scores in Tactics Frenzy. First of all, try to solve as many puzzles as you can within the allocated timeframe. Secondly, be on fire and aim for a long streak of correctly solved puzzles.
Good luck and have fun playing Tactics Frenzy!
Reviews of other Magnus Chess Academy mini-games: