Are You A Skilled Chess Sprinter?
Chess Sprint is the first of seven mini-games currently available in the brand-new Magnus Chess Academy app.
It is an arcade platformer where you navigate one of the chess pieces (rook, bishop, knight, queen, pawn, or king) through a fantasy chess land.
The objective of the game is to find the way to the portal while collecting as many orbs as you can and discovering the well-hidden treasure chest. Enemy pieces will make life tricky for you. Don't let your guard down! Dodge the enemy attacks and capture as many foes as you can to earn extra gem rewards.
This mini-game is highly recommended for people who are new to chess and want to master the art of maneuvering pieces around the chessboard. Some levels remind of a sophisticated maze, so finding the portal will not be a walk in the park.
For more advanced chess players, the platformer could be entertaining in terms of blasting through the levels as quickly as you can and sequencing a series of moves, earning additional rewards for hitting breathtaking combos.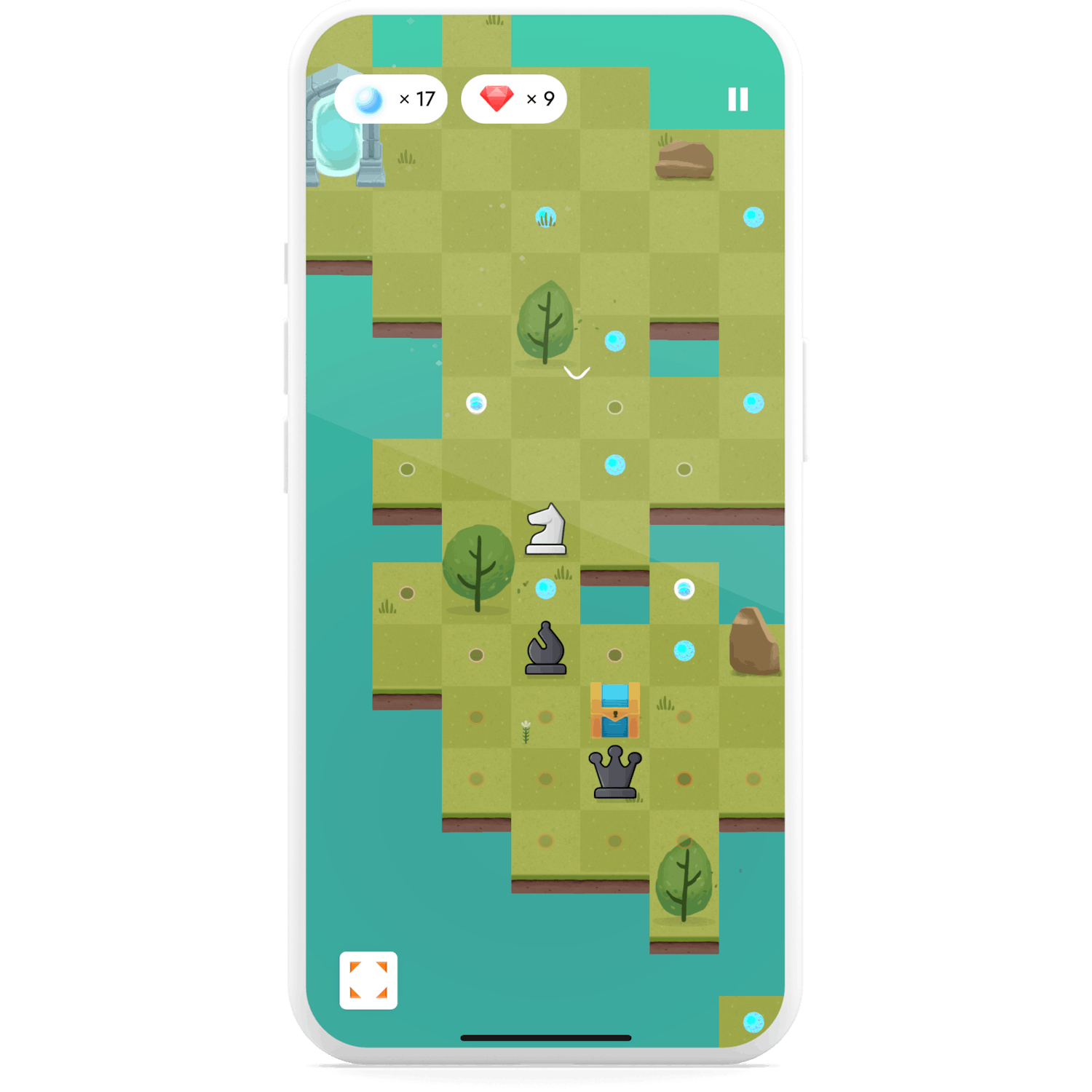 Currently, Chess Sprint features 13 levels, catering to players of different skill. The journey of the chess pieces is expected to continue in the future, as more game levels will be added to the game.
Please try Chess Sprint out and see if you have what it takes to conquer the fantasy chess kingdom!
Magnus Carlsen turns 32 today!
As part of the celebration, you are eligible for an exclusive 32% discount on all our apps!
Grab the Play Magnus plus membership while supplies last.